Total Ankle Replacement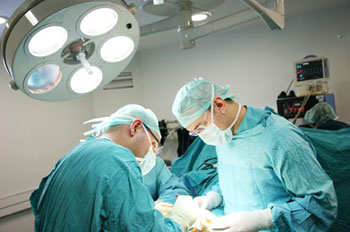 Ankle replacement, or ankle arthroplasty, is a surgical procedure to replace the damaged articular surfaces (cartilage) of the ankle joint with prosthetic components.
This procedure offers an alternative for patients with moderate to severe arthritis of the ankle joint, and replaces the conventional treatment of arthrodesis, i.e. fusion of the ankle bones.
Total ankle replacement allows for preservation of range of motion, which is a key feature in choosing joint replacement over ankle joint fusion.
Unlike joint replacements of the knee or hip, the ankle has its own unique patient selection criteria.
For more information on appropriate treatment options, and diagnosis we suggest you make an appointment to consult with our podiatrist.