Reconstructive Surgery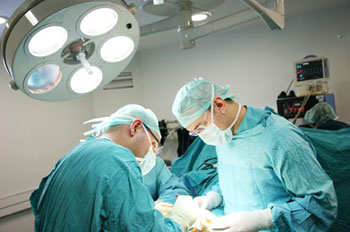 Although there are many conservative treatment options for foot and ankle pain; surgical intervention is often needed to help restore or improve structure and function to the foot and ankle. Reconstructive surgery of the foot and ankle can generally be separated into two major categories:
Joint Sparing Surgeries
Joint sparing surgeries are those procedures which help restore alignment and function to your joints. Many times this can be done with minimally invasive approaches with little down time. Joint replacement surgeries are also considered joint sparing as they aim to maintain joint range of motion.
Arthrodesis (joint fusing surgeries)
In many instances the joints of the foot or ankle have undergone injury, overuse, or other conditions which lead to painful arthritis and joint damage. It may be necessary to fuse these joints in order to eliminate the arthritic pain in the foot or ankle. Not all patients will be a candidate for joint replacement, in these instances fusion of certain joints can aid tremendously in reducing pain and swelling from arthritis.
Preparation for surgery, post operative planning and healing, the length of the procedure, and surgical outcomes will all vary from patient to patient. It is important to work with your surgeon to come up with a surgical plan that works for you, and offers the best outcomes.
For more information on reconstructive surgery we recommend you consult with our podiatrist.